Snow is coming and so are the holidays! Check out our gift guide for ski and board enthusiasts, snow lovers, or really, any true Coloradan on your list. Help them stay warm while enjoying the cold weather.
Sorel Boots
Sorel boots are for people who aren't afraid to get their boots dirty. Through a combination of felt, wool, premium leather, and flawless construction, feet are keep dry, warm and safe from extreme weather. Check out our selection in-store today!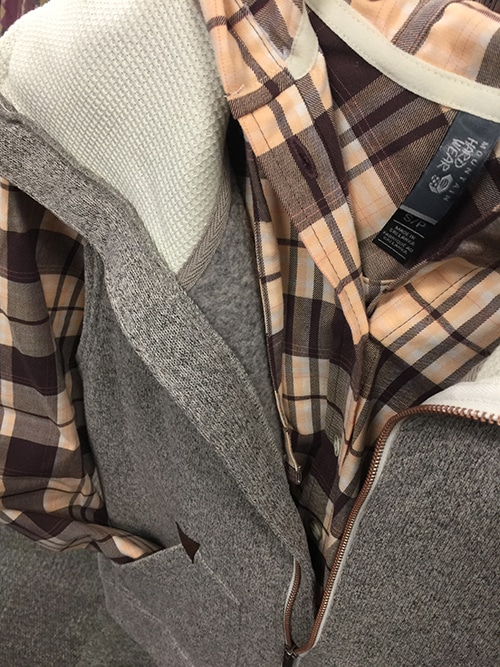 Mountain Hardware Women's Stretchstone™ Hooded Long Sleeve Shirt
Looking for a perfect shirt for an active lifestyle? This long sleeve keeps you warmer than a regular flannel thanks to a poly blend and provides unfathomable comfortability due to the stretchstone technology.
Marmot Men's Insulated LS
From the outdoors to enjoying a night on the town, this looks-good-anywhere insulted button up jacket is perfect for any outdoor purist.
Roxy Lana Biotherm Neck Warmer
The face and neck become dehydrated and irritated from cold weather and friction from clothing fabric. The Roxy neck warmer will take care of your skin while riding the slopes.
Roxy Nadia Snow Pants
Staying dry and cozy while playing in the snow is a must. These snow pants from Roxy are waterproof, windproof and breathable. All the fun without consequences.
686 Men's Parklan Field Insulated Jacket
Blending the best of mountain-ready protection with urban-inspired aesthetics, this jacket from 686 is equipped to protect you on the mountain with out sacrificing your style.
Roxy Jet Ski Premium Snow Jacket
Bulk-free warmth comes in the form of a kaleidoscopic montage of mountains, trees runs and pop colors with this Roxy jacket.
Smith Maze Snow Helmet
Protect that noggin with the world's lightest certified snow helmet featuring a clean and modern design.
Giro Stellar MIPS Helmet
This two-piece helmet hugs the head with the turn of a dial and even includes a POV camera mount.
Join us for our Snow Madness Sale and check off the gifts for the ski and board enthusiasts and snow lovers on your list.